IMPORTANT RECALL INFORMATION. Please click here to read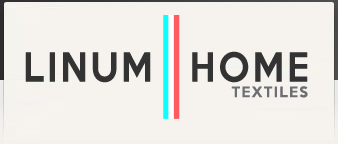 About us
Linum Home Textiles Limited, its name derived from the Latin word for "linen seed," is an international company, established with the aim to carry out marketing and sales of Turkish home textile products within the U.S. market. Our company headquarter is in Istanbul, Turkey and the USA branch office is in New Jersey.
Linum towels
Towels with specialty brand logos and embroidered towels for decoration purposes make up a major part of our product range.
The designs we make for this group are more of an artwork than the ordinary towel concept and further to daily use, serve as a decorative item; besides making exceptional gifts. We have added the symbols and beads that have been used to ward of evil eye by various cultures to our designs and came up with wonderful and unique creations.
Our Mission
In addition, part of our missions is to keep alive the historical bath culture and products of Ottoman Hamams. We produce and sell traditional items such as Pestemal (Waistcloth), bath robes, and scrub mittens made from 100% natural raw materials.
We also combine the use of towels at the beaches and gardens with the silky softness and high absorption capacity of the Turkish towel, and present our chaise-lounge covers of various sizes for the garden furniture sector.
Going Green
Focusing on the "Going Green" movement and the growing global demand for organic products, Linum specializes in organic products; specifically organic towels. In the production of our towels, organically grown cotton is collected, stored and handled in an isolated environment and the whole process is strictly controlled from raw material to finished product in an Oeko-Tex Standard 100* Certified, ecologically safe, mill.
By supporting organic agriculture, we not only enjoy the beauty, softness and strength nature provides, but also minimize the pollution that would otherwise be caused.